In Memoriam

GCH Sandy Hollow UK Maddie 2*M VEEE FS91

11-2003 - 9-2014






SGCH Sandy Hollow UK Sunshine 2*M
SGCH Double SunDog GS Cattle Annie *M
J-Nel's LY Yahooo.com. FOR SALE
Thunder-Ridge TC Beenn 3*M. FOR SALE
Thunder-Ridge Habenero (aka Pepper). FOR SALE
Odeon TRR Miley
Odeon JZ Belle Star
Belle was sold last fall, and we deeply regretted letting her go. After kidding, I was given the opportunity to buy her back, and I JUMPED at the chance! She freshened with a lovely mammary, and cannot wait to see her after another year of maturity.
Belle will be bred to Monster Doe Kids $500.
Odeon GS Cattle Kate
Kate is the spotting image of her dam Annie, and littlermate to Cassanova Cowboy. She is an extremely correct doeling, and we are triled to have more Annie offspring in the herd


2015: 2x2nd, 2x 1st, 1x RCH, 2 x CH
Kate will be bred to Ra Doe Kids $350
Odeon FFM Axxana.com
Odeon TDU Maddie
Powered by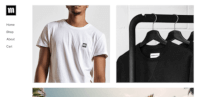 Create your own unique website with customizable templates.